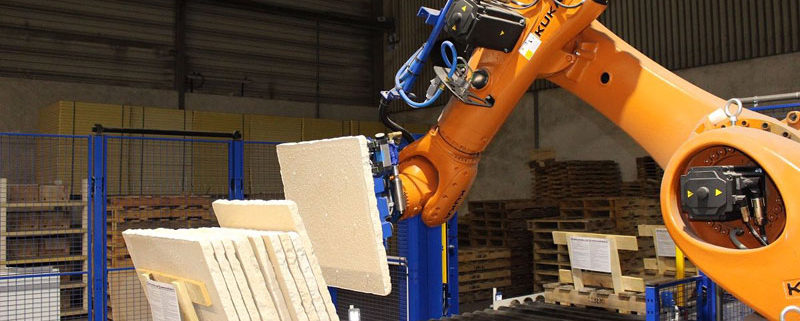 A family-owned company based in the South of France, Fabemi has been combining know-how and innovation since 1961, making it one of the most important players within the French market. With 14 plants spread throughout France, the Fabemi Group has been expanding its production thanks to innovative technology. Initially, Fabemi was known for the manufacturing of concrete blocks. Since then, the group has widened its production. Under the brand names Bradstone and Carré d'Arc, Fabemi currently produces and delivers a large range of wetcast products designed for the landscaping market: slabs, pavers, copingstones and garden products, retaining walls, and wall coverings.
In order to boost its competitiveness, enhance the quality of its products and avoid repetitive and painful tasks for its operators, Fabemi has invested in the full automation of the production line based in Donzere and exclusively dedicated to the manufacture of wetcast products. To achieve this technological leap Fabemi has established a partnership with the French equipment manufacturer Quadra. Currently, only 4 operators manage the complete production process, from the mould cleaning, oil application and concrete filling through to the curing, demoulding and palletizing of the finished product. Equipped with a modern handling system, the plant is fully automated and achieves high versatility. All the items of equipment provided have the ability to adapt their system to the multiple product formats. This is the main innovation. To do so, an RFID chip is integrated in every pallet and identifies the type of the product. Accordingly, this RFID chip controls the oiling settings, the concrete dosing, the automatic introduction of balls on the back of the products, the product reference printing, and the demoulding and palletizing conditions with high precision.
This innovative system was developed and implemented by the supplier Quadra. This is a unique process, since up to now no device has been able to adapt to successive and changing mould formats in real time. More than 4000 manufacturing recipes are recorded, handled and automatically incremented. The production line and all stations permanently and automatically switch into all recipes .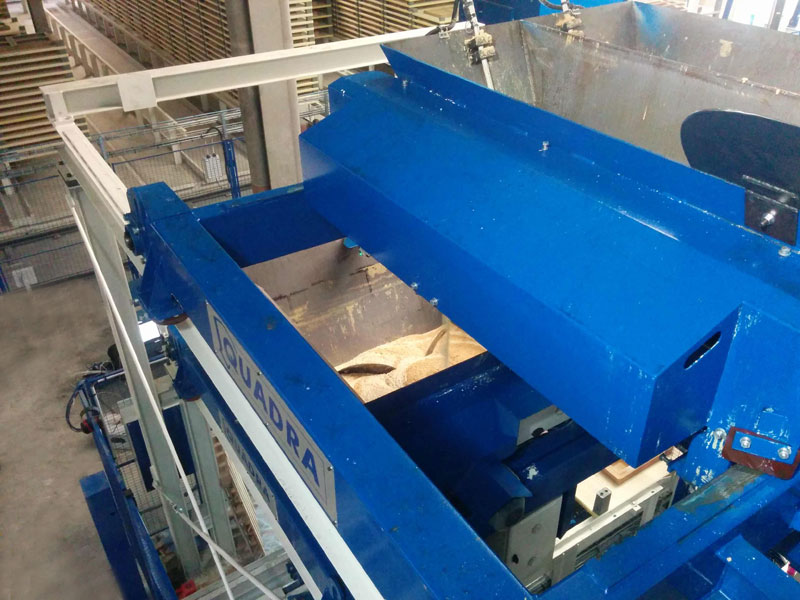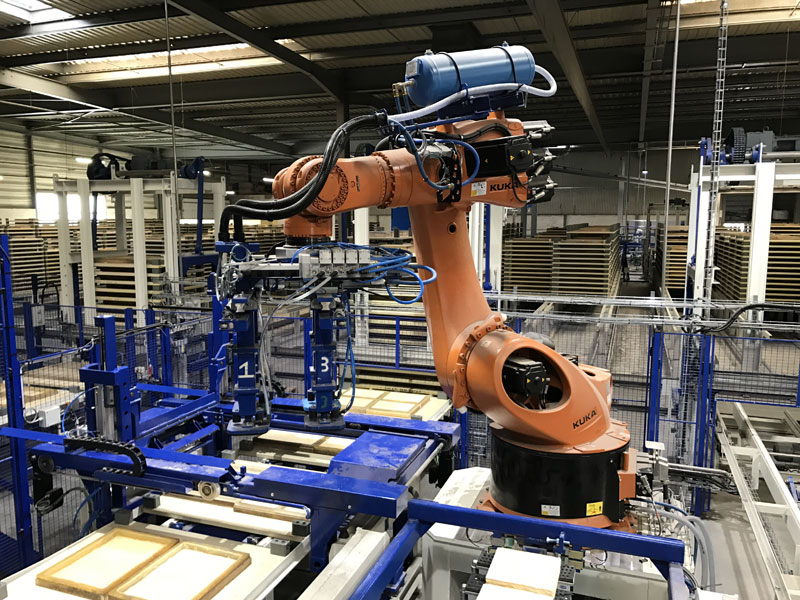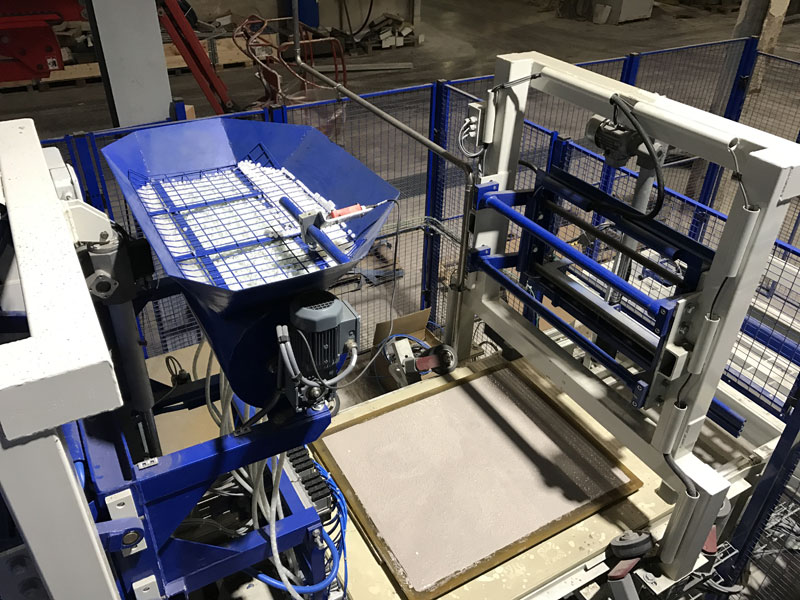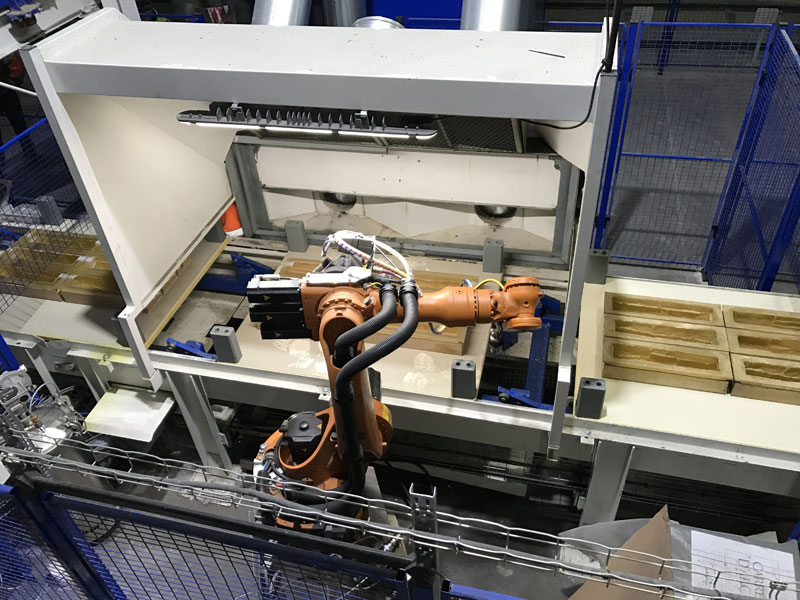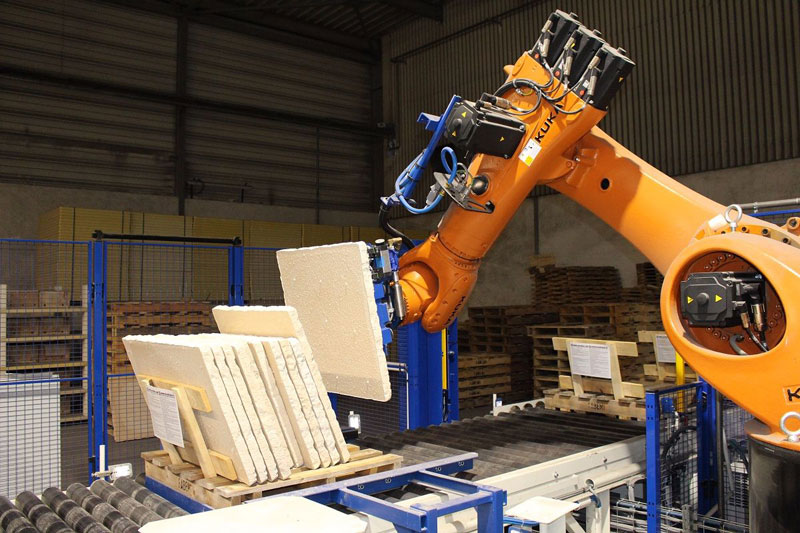 https://www.quadra-concrete.com/wp-content/uploads/2018/06/article-fabemi.jpg
533
800
Quadra
http://www.quadra-concrete.com/wp-content/uploads/2018/07/logo-gb.png
Quadra
2018-06-25 09:34:52
2018-07-27 15:39:31
Fully automatic wetcast stone